deadline extended to july 31, 2022
Call for Submissions
The Texas Folklore Society seeks submissions for 2023 publication on gatherings
The COVID-19 pandemic has caused many people to suspend or rethink traditional gatherings; it has also provoked nostalgia for gatherings from our past. Thinking back, how did your family and your community celebrate, commemorate, congregate? How did/do you observe, remember, or honor special events? How have your gatherings changed? How do you currently celebrate? We seek articles relating to Texas or the Southwest on all types of gatherings, including but not limited to:
Holidays: parades, celebrations & festivals
Cultural Celebrations
Homecomings: churches, school, family reunions, revivals
Cookoffs: BBQ, chili, pies, etc.
Fairs, carnivals & circus performances
Conferences and Zoom meetings
Coming-of-age celebrations: bar/bat mitzvahs, baptisms, quinceañeras, debutante balls
Fish camp reunions/tournaments or hunting and meat processing weekends
Communal food preparation: sausage making, tamaladas, canning
Rodeos, livestock shows, cattle drives, trail rides & chuckwagon events
Sewing circles, quilting bees, clothing drives
Weddings, baby showers, and birthdays
Funerals, burials, cemetery cleaning/tending of graves, Día de Los Muertos
Musical events: picking circles, concerts, jam sessions, fiddler reunions, recitals
Local theatre
Play dates
Potential things to consider: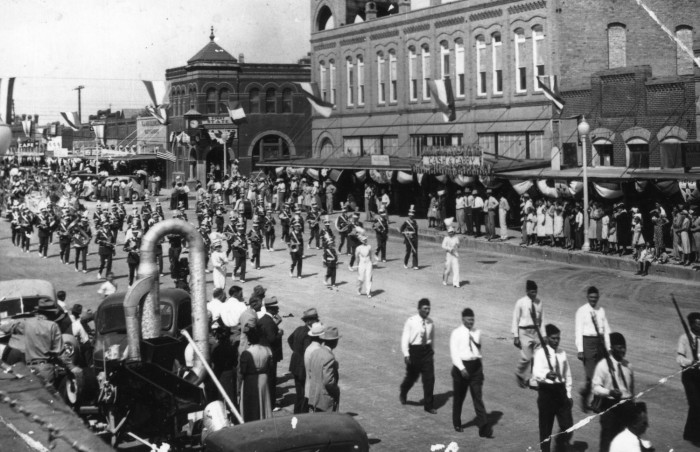 How do gatherings reflect and create community?
How is this particular gathering unique?
How have traditional gatherings changed over time?
How are past gatherings remembered within communities?
What keeps this traditional event going or why was it discontinued?
How are the identities of particular religious, cultural, or social groups reflected in their traditional gatherings?
We seek submissions from scholars, amateur folklorists, and community members alike.
There are no length requirements, but we recommend articles be around 4,000–8,000 words in length.
Illustrations and photographs are encouraged!
Membership is required to submit, but it is easy and affordable to join!
Submissions are due July 31, 2022. Submit via email to texasfolkloresociety@gmail.com
The Texas Folklore Society was founded in 1909 and is a nonprofit membership organization dedicated to collecting, preserving, and sharing the practices and customs of the people of Texas and the Southwest.